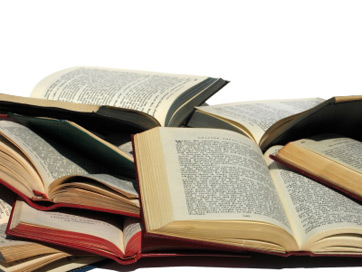 Books are my favorite treasure! If I found a treasure chest full of books I would be the richest girl in the world, truly!
Lately, I have been filling my mind with words by authors who have written on Art and Christianity. Two of my loves! Imagine my delight when I found them together in several books. Two books that I devoured due to their subject matter are entitled
Art for God's Sake by
Philip
Graham Ryken
and
Art and the Bible by
Francis A. Schaeffer
.
If you are looking to devote your artwork to the expression of worship and testimony of the Lord then these are" must reads"!
Here are some brief thoughts on these two books. I enjoy sharing the things of my heart:
In
Art for God's Sake
Ryken takes us on a biblical journey back to the Old Testament and the building of the Tabernacle as directed by God. This takes us to the roots of art and how it is ordained by God for His Glory. Throughout
history the relationship of the Christian faith and art has been
misunderstood
. I believe that currently there is a rediscovery of the arts and the Christian artist! This short little book is the perfect "primer" into such a subject. I believe the author is teaching Christians that there is hope for the Christian artist, that art can be used to express devotion, adoration, and worship of our Divine Creator in a fallen world. How exciting!
Art and the Bible talks about the Lordship of Christ over, even the arts. Shaffer also give us a biblical formula for critiquing and looking at art with a subjective and objective eye. This is really useful especially when looking at abstract artwork today.